Neurographics Editorial Board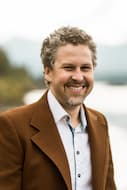 Joshua P. Nickerson, MD, Editor-in-Chief
Joshua P. Nickerson, MD, is Associate Professor of Radiology at Oregon Health & Sciences University in Portland, OR where he serves as Division Chief of Neuroradiology. He is a former residency Program Director and Vice Chair of Education and currently continues as Associate Program Director at OHSU. He is an active participant in several professional radiology societies, serving as an item writer for the American Board of Radiology, ABR OLA Advisory Committee, co-chairing the Membership Committee of the Association of Program Directors in Radiology, and volunteering with the ASNR as a member of the Operations Committee, Website and Social Media Committee, Education Committee, and Program Committee. He is a passionate educator who loves to travel, having taught neuroradiology and radiology education in multiple international speaking engagements. His publication and abstract records have focused on brain tumor imaging, advanced MR imaging techniques, infectious disease, and curriculum development.
Ashok Srinivasan, MD, FACR, Associate Editor: Brain
Dr. Srinivasan is a Professor of Radiology, the Associate Chair for Operations, Quality & Safety and has previously served as Director of the Neuroradiology division at the University of Michigan from 2012-2022. He received the RSNA research scholar award from 2008-2010 for his project titled 'Creation of prediction model for response to chemoradiation in head and neck squamous cell carcinoma'. He is actively involved in many research projects involving advanced imaging technologies such as diffusion and perfusion imaging including artificial intelligence.
He has published over 170 papers, written 8 book chapters and presented over 120 scientific or educational presentations at national and international conferences. He has served on the editorial board on the Head and neck section of two premier radiology journals, Radiology and European Radiology, is the Radiology editor for JAMA-Otolaryngology, Deputy Editor for Radiology: Imaging Cancer and Associate Editor for Brain in Neurographics.
He is a frequent speaker at national radiology and neuroradiology conferences in the US including the RSNA, ARRS, ASNR, ASSR, ASFNR, ASHNR and WNRS. He was selected as the ASNR international outreach visiting Professor twice, once in 2017 (Thailand) and then in 2020 (Brazil). He is the immediate past President of the American Society of Head and Neck Radiology, 2nd Past President of the Western Neuroradiological Society and Chair of the ABR core exam committee for neuroradiology. He also served as Chair of RSNA scientific program committee for neuroradiology from 2015-2018. He received the RSNA Honored Educator award in 2023 and the Fellow of the American College of Radiology distinction in 2021.
Allison Grayev, MD, Associate Editor: Spine
Allison Grayev, MD, is an Associate Professor of Radiology at the University of Wisconsin School of Medicine and Public Health where she serves as the Director of Diagnostic Spine. Dr. Grayev's clinical work focuses on high quality advanced spine imaging and interdisciplinary collaboration, serving as the Radiology Director for the Multidisciplinary Spine Conference, Spine Tumor Board and Trauma Program Performance Improvement and Patient Safety Committee. She is a past editorial board member for the American Journal of Neuroradiology and currently serves as an Assistant Editor for the American Journal of Roentgenology and Deputy Editor for Academic Radiology.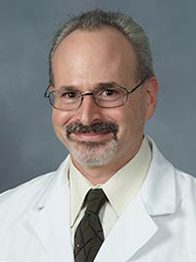 Edward Escott, MD, Associate Editor: Head & Neck
Dr. Edward Escott is a Professor of Radiology and Otolaryngology - Head & Neck Surgery at the University of Kentucky, where he is also the Chief of the Division of Neuroradiology; Vice Chair for Faculty Mentoring, Development and Wellness; and Assistant Fellowship Director for the Neuroradiology Fellowship. He received his MD from the Albany Medical College of Union University and completed his radiology residency at the University of Colorado, as well as neuroradiology fellowships at the University of Colorado and Thomas Jefferson University. Prior to his joining the University of Kentucky, he worked as a neuroradiologist and had been on the faculty of the University of Colorado and the University of Pittsburgh. His main areas of interest are head and neck and skull base imaging. He also serves/has served as a reviewer for multiple other journals including AJR, AJNR, JCAT, JDI, and RadioGraphics, for which he has received multiple Editor's Recognition Awards.
Mesha Martinez, MD, Associate Editor: Interventional
Dr. Mesha Martinez is an Assistant professor of Radiology at Indiana University School of Medicine in Indianapolis, IN. She is a passionate pediatric and adult Neurointerventionalist with subspecialty training and certification in pediatric radiology, neuroradiology, and endovascular surgical neuroradiology. Her scholarly interests include pediatric neurological and vascular diseases and image guided neurointerventions.
Dr. Martinez is the Director of Pediatric Neurointerventional Radiology at Riley hospital for children and founder of the pediatric neurointerventional program which resulted in the initiation of Riley's pediatric stroke protocol and intra-arterial chemotherapy program for retinoblastoma. She is a strong advocate for health equity and diversity and minority leadership in medicine, and current chair of the Black Neurointerventionlist and their Allies affinity group of SNIS. In addition, she is a huge patient champion, and a doting wife and mother.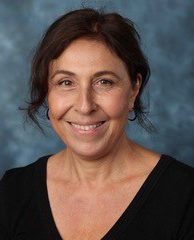 Susan Palasis, MD, Associate Editor: Pediatrics
Dr. Susan Palasis is the Division Chief of Pediatric Neuroradiology and Vice Chair of Clinical Operations at Lurie Children's Hospital of Chicago and an Associate Professor of Radiology at Northwestern University Feinberg School of Medicine. Dr. Palasis is a Past President of the American Society of Pediatric Neuroradiology (ASPNR) and was the Program Chair for the 1st Annual ASPNR Scientific Meeting held in New Orleans. Dr. Palasis is fellowship trained in neuroradiology, pediatric neuroradiology, and pediatric radiology. She has conducted research and published on the neuroimaging evaluation of pediatric disease and application of advanced techniques.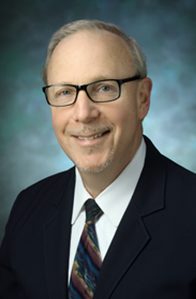 Scott A. Faro, MD, Associate Editor: Functional
Dr. Faro has been an academic neuroradiologist for more than 25 years. He is currently Professor of Radiology and Neurology and Director of Neuroradiology and ENT, Neuroradiology Research, and Functional Neuroradiology at Thomas Jefferson University.
Dr. Faro came from Johns Hopkins University, where he was a professor of radiology in the division of neuroradiology. At Hopkins, he was a mentor to younger faculty and was focused on the clinical translation of functional neuroimaging techniques as a tool for characterizing brain and spine pathology. Prior to that, Dr. Faro was a professor of radiology and biomedical, electrical, and computer science engineering at both Drexel and Temple Universities. He began his academic career at Drexel University, where he was Director of Radiology of the Medical College of Pennsylvania and the MR physics laboratory. He then joined the faculty at Temple University, where he was Vice-Chair of Radiology Research, Director of Neuroradiology, and the director and founder of the MR physics laboratory and MRI Core. The Temple University MRI Core facilitated more than 10 RO1 awards. Dr. Faro's primary research focus is in the clinical translation of MR neuroimaging of BOLD and DTI. His research laboratories have trained medical students, residents, and fellows in these MRI techniques and trained MS and PhD students from biomedical, electrical, and computer science engineering to become the next generation of MR physicists.
Dr. Faro has an international reputation as an expert neuroradiologist and pioneer in clinical functional neuroradiology. He was a founder and Past President of the American Society of Functional Neuroradiology (ASFNR). Dr. Faro maintains an active role in both the ASFNR and the American Society of Neuroradiology. He was the chair of the ASFNR CPT committee that was instrumental in proposing and directing a 3-year-long CPT approval process for 3 new national CPT codes that allow all US centers to perform and get reimbursed for clinical fMRI. For these societies, he developed and continues to run a highly regarded clinical workshop on the acquisition, data processing, and interpretation of clinical BOLD fMRI. This workshop draws MDs and PhDs from all over the world.
He is on several editorial boards and serves as a reviewer for many prestigious scientific journals. Dr. Faro has been a PI or co-investigator in 20 research grants and has produced 375 peer-reviewed articles, abstracts, and book chapters. He has 6 textbooks including a comprehensive text, entitled Functional Neuroradiology: Principles and Clinical Applications, that is considered a gold standard text in this field by the American Journal of Neuroradiology and will soon be in its second edition, and a new book: Image Guided Interventions of the Spine.
Access Key
Free content
Partial Free content
New content
Open access content
Partial Open access content
Subscribed content
Partial Subscribed content
Free trial content