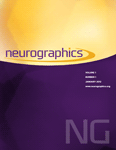 Ambiguous Cerebral Amyloidosis
Cerebral amyloid, also known as amyloid-related diseases of the CNS, is a heterogenous group of chronic, progressive disorders in which abnormal amyloid protein accumulates in the brain. Subtypes of cerebral amyloid include Alzheimer disease, cerebral amyloid angiopathy, inflammatory cerebral amyloid angiopathy, and amyloidoma. Abnormal amyloid accumulation often leads to adverse events within the CNS. Cerebral amyloid can present with multiple distinct imaging appearances that often overlap with several other CNS pathologies, which ultimately makes an accurate diagnosis a challenge. In this article, we discuss the various imaging patterns seen in cerebral amyloid. In addition, we review the differential diagnoses and highlight the radiologic features that aid in distinction.
Learning Objective: Become familiar with the multiple subtypes of cerebral amyloidosis, also known as amyloid-related diseases of the CNS, and their imaging manifestations, and be able to differentiate these subtypes from common mimickers.
Access Key
Free content
Partial Free content
New content
Open access content
Partial Open access content
Subscribed content
Partial Subscribed content
Free trial content