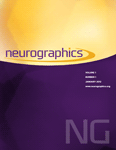 More Than Meets the Eye: Additional Insights on Trajectory Analysis in Penetrating Spine Trauma
Penetrating spine trauma presents a major challenge to clinical management. By using standard and cross-sectional imaging modalities, radiologists should be able to perform a trajectory analysis of the penetrating object and identify the path of injury as well as those structures that were injured along that path. Toward this end, we conducted a multi-institutional retrospective review of 23 patients who had penetrating spine trauma due to either a gunshot or stab wound and who, subsequently, underwent cross-sectional imaging with CT and/or MR imaging. Two patterns of imaging findings were associated with the penetrating spine trauma. Assault-related gunshot wounds accounted for most of penetrating spine trauma (83%) and were frequently associated with spinal cord injuries, and tended to be associated with other visceral and/or vascular injuries. Stabbing injuries, although less common (17%), were associated with focal spinal cord injuries and with fewer extraspinal injuries. These imaging finding patterns may assist in the evaluation of the imaging examinations, with implications for the extent of injury and prognosis for neurologic recovery, and, when necessary, can contribute to forensic analysis.
Learning Objective: To identify the imaging findings and understand the value of trajectory analysis and its implications in projectile- and nonprojectile-penetrating spine trauma.
Keywords: GSW = gunshot wound
Document Type: Research Article
Publication date: October 1, 2020
Access Key
Free content
Partial Free content
New content
Open access content
Partial Open access content
Subscribed content
Partial Subscribed content
Free trial content