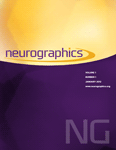 Ocular Imaging: A Pictorial Review
Radiologists are routinely exposed to a spectrum of different imaging features that involve the globe, including expected and incidentally discovered ocular pathologies. Beyond that, there is a range of ophthalmologic procedures that can alter the normal ocular anatomy image. The ability to recognize these conditions is critical for accurate radiologic interpretation and to prevent unnecessary further follow-up. Fortunately, there are characteristic findings that enable the correct diagnosis. The purpose of this pictorial review was to provide a comprehensive anatomic review of the ocular globe and to discuss prevalent ocular imaging patterns to allow a systematic radiologic approach and prompt identification of a range of imaging features on CT and MRI.
Learning Objective: To discuss imaging characteristics of prevalent intraocular lesions and incidental findings as well as postoperative imaging features in CT and MR imaging.
Access Key
Free content
Partial Free content
New content
Open access content
Partial Open access content
Subscribed content
Partial Subscribed content
Free trial content