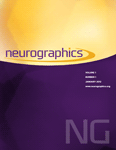 Overcoming Atypical Imaging Features of Meningioma with High-Resolution Imaging and Advanced Imaging Techniques
Meningioma is the most common nonglial primary intracranial tumor and the most common extra-axial neoplasm. Most are well characterized by conventional MR imaging sequences. However, atypical imaging features of this common entity may be confused with alternative histologic diagnoses. In such cases, high-resolution imaging in conjunction with other imaging techniques, such as angiography, spectroscopy, susceptibility phase, and DTI, can be helpful in suggesting the proper diagnosis.
Learning Objective: To gain a better understanding of how high-resolution MR imaging, angiography, and advanced MR imaging techniques can indicate the diagnosis of meningioma in atypical cases.
Access Key
Free content
Partial Free content
New content
Open access content
Partial Open access content
Subscribed content
Partial Subscribed content
Free trial content