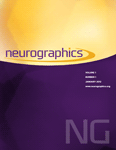 The Olfactory System: Part II: How Olfaction Is Processed in the Olfactory Epithelium and Olfactory Bulb
Olfaction is the oldest of the human senses. It allows us to demystify our surroundings, to identify and judge the edibility of foods, and to detect impending danger, such as from a predator or fire. Part II of this review addressed the detection and initial processing of odorants by the olfactory nasal mucosa and olfactory bulb.
Learning Objective: The reader will learn the current concepts of how odorants are identified and processed within the olfactory epithelium and the olfactory bulb.
Access Key
Free content
Partial Free content
New content
Open access content
Partial Open access content
Subscribed content
Partial Subscribed content
Free trial content