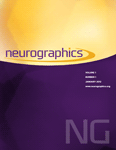 The Current Embryology of the Foregut and Its Derivatives
The initial development of the foregut precedes the future development of a number of derivatives that all arise from it. These structures include the pharynx, tongue, larynx, trachea, thyroid, and parathyroid glands. Because the larynx embryology was discussed in an earlier review in this series, it will not be discussed in this present review. Each of the remaining areas develop in their own specialized way, and an understanding of how these areas arise allows a fuller understanding of their anatomy. In addition, the embryology provides insight into the congenital problems that can happen when normal development does not occur. We are starting to understand the molecular pathways that drive this embryology, and this information is allowing an even greater insight into both the normal and abnormal development of these structures. The molecular biology presented is primarily based on work in animal models. The text is highly illustrated to make the embryology more easily understood.
Learning Objective: Understand how the complex embryology of the foregut produces anatomic variants and pathology in its derivative tissues.
Access Key
Free content
Partial Free content
New content
Open access content
Partial Open access content
Subscribed content
Partial Subscribed content
Free trial content