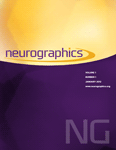 Diffusion-Weighted Imaging of the Pediatric Spine Using Readout-Segmented Echo Planar Imaging: A Pictorial Review of Clinical Applications
Diffusion-weighted imaging (DWI) promises to be a powerful tool for imaging the pediatric spine. Until now, DWI of the spine has not been clinically relevant due to poor image quality. A relatively new technique, readout-segmented EPI, is a multishot, diffusion-weighted sequence that segments the images in the readout direction, which allows images with higher spatial resolution and/or reduced distortion of the spine to be obtained. This is especially important when imaging children, and we found it to be helpful in the evaluation of numerous pathologic conditions of the pediatric spine, including tumors, infarction, infection, inflammatory and/or autoimmune diseases, and trauma. Once optimized and made more widely available, DWI may become the standard of care in MR imaging of the spine in children, just as DWI of the brain has become the standard over the past few decades.
Learning Objective: To recognize the DWI findings on MR imaging of the spine in children with numerous pathologic spinal conditions, including tumor, infarction, and infection, that can be revealed with readout-segmented DWI.
Access Key
Free content
Partial Free content
New content
Open access content
Partial Open access content
Subscribed content
Partial Subscribed content
Free trial content