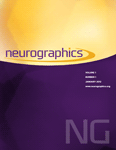 A Space-Based Approach to Pediatric Face and Neck Infections
Infections of the face and neck are common in children. Imaging is usually performed to evaluate the extent of disease and assess any complications. It is important for the radiologist to be familiar with the anatomy of the spaces of the face and neck, their connections and extensions, and the associated complications of infections of these spaces. In this article, each space is described in terms of anatomy, sources of infection, imaging findings, complications, and a key take-home message.
Learning Objective: Illustrate the anatomy of spaces of neck and describe the infections and specific complications related to every space.
Access Key
Free content
Partial Free content
New content
Open access content
Partial Open access content
Subscribed content
Partial Subscribed content
Free trial content