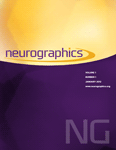 Imaging of Congenital and Acquired Sensorineural Hearing loss: Peeking through the Oval Window into the Cochlea and Beyond
Pure sensorineural hearing loss may be congenital or acquired. It can result from a constellation of abnormalities that may involve the labyrinth, internal auditory canal, CPA, brain stem, or auditory pathways. CT and MR imaging often play a complementary role in its evaluation and postoperative assessment and in ascertaining overall prognosis. Herein we review the spectrum of pathology along the auditory pathway, extending from the labyrinth to the auditory cortex, that may present with sensorineural hearing.
Learning Objective: To recognize the imaging spectrum of sensorineural hearing loss in the pediatric and adult population.
Access Key
Free content
Partial Free content
New content
Open access content
Partial Open access content
Subscribed content
Partial Subscribed content
Free trial content